Dear Isabelle, you were one of the first members of the CCFA (French-Austrian Chamber of Commerce) and at that time, from 1998 to 2005, you were the General Manager of the French healthcare company Sanofi in Austria. You held senior positions in France, Switzerland, the United States, Japan and Austria with Novartis and Boehringer Mannheim. Please tell us more about yourself and your professional career?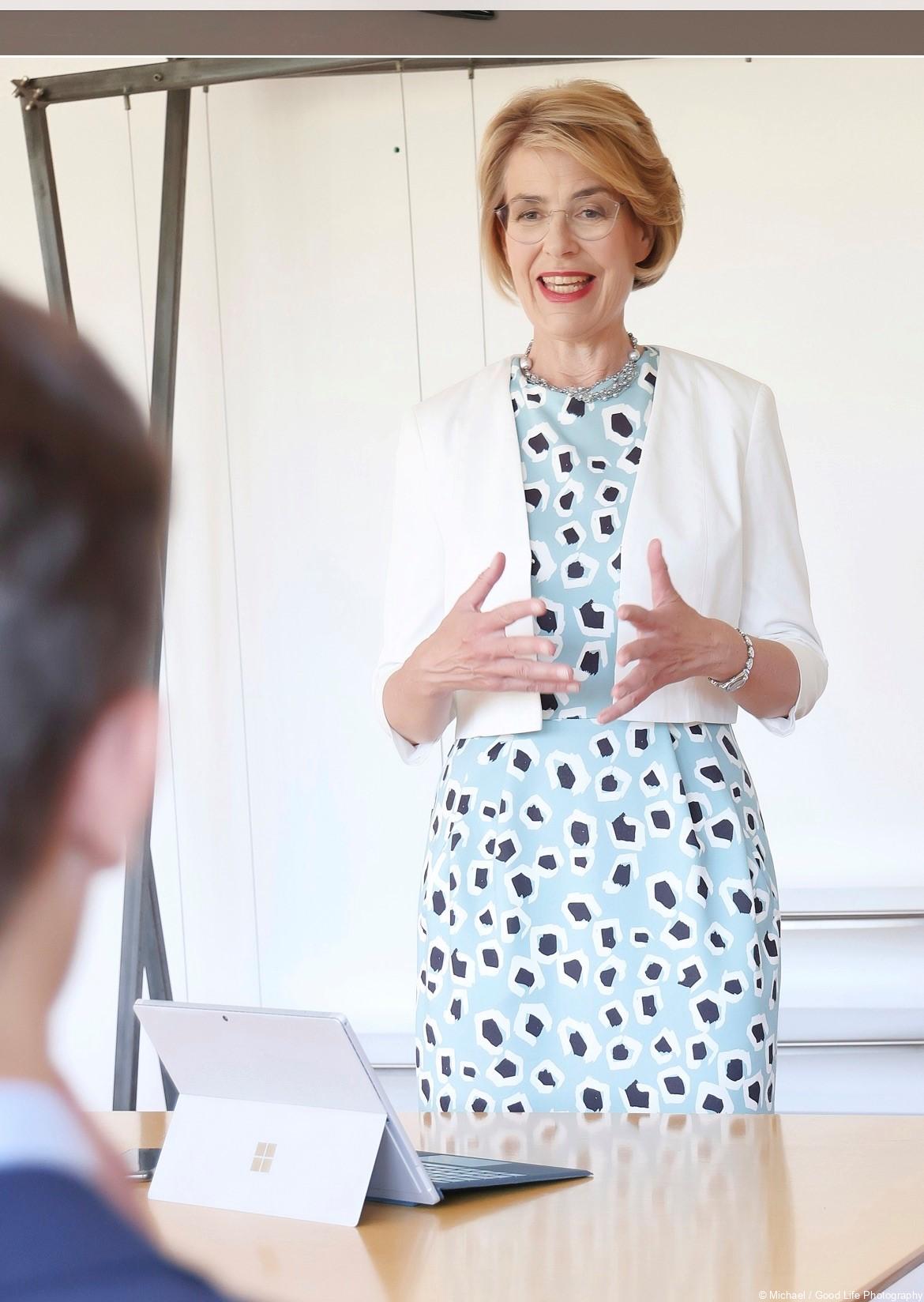 After completing my master's degree at ESCP Business School in Paris, I was firmly convinced that I should work in Asia to better understand this dynamic region. So I started looking for an international company and my entry into the pharmaceutical and biotech industry was a stroke of luck. Sandoz – now Novartis – hired me and sent me to Japan after a few months in the finance department in Basel. On the day of my 23rd birthday, I set off for Tokyo, to a company with 1500 employees. I learned Japanese and had a fantastic experience in the Japanese business environment as part of the strategic planning department. After returning from Japan, I took on product marketing roles in Switzerland, in the U.S. for a biotech product in this emerging field, and at Sanofi in Paris. Later, I was appointed General Manager of Sanofi in Austria. It was the first time that Sanofi appointed a woman as Country Manager and the first time that a woman took on this role in the Austrian pharmaceutical industry, which is worth mentioning in the context of this International Women's Day issue. Apart from the business responsibility, I really felt that I had to make this a success to encourage further nominations as General Manager. We've had an incredibly dynamic development with a great team, growing sales from €10 million to €170 million in 7 years. Over more than 25 years, I have developed a passion for the life sciences industry.
You are currently the Chief Executive Officer and Board Director of EsoCap. Can you tell us more about EsoCap?
EsoCap's drug delivery technology is the first to provide targeted and long-lasting local therapy for patients with esophageal diseases. Until now, physicians knew that the short transit time of a few seconds of each drug from the mouth to the stomach prevented effective absorption into the esophageal mucosa. EsoCap's innovative delivery technology consists of a drug-loaded thin film rolled up in a capsule that unfolds and adheres to the esophageal mucosa when swallowed. This ensures local drug delivery and prolonged mucosal contact as the film slowly dissolves and delivers the API (Active Pharmaceutical Ingredient) locally. Our technology offers maximum flexibility as multiple relevant APIs, including biologics and other innovative compounds, can be incorporated into the thin film. This makes the smart drug delivery platform suitable for various clinical indications such as eosinophilic esophagitis (EoE), Barrett's esophagus, esophageal cancer and gastroesophageal reflux disease (GERD). EsoCap offers a simple but highly effective solution. From the patient's perspective, administering the drug is as simple as swallowing a capsule. The FDA (Food and Drug Administration) has recognized the unique delivery system and granted orphan drug designation for the treatment of EoE.
EsoCap is currently conducting a Phase II study, named ACESO after the Greek goddess of the healing process, in four countries with its lead compound ESO-101 in the lead indication of eosinophilic esophagitis (EoE). Eosinophilic esophagitis is a chronic, inflammatory disease of the esophagus triggered by allergens, resulting in symptoms such as difficulty swallowing and food impaction. Currently, there is no globally approved treatment for this disease.
How did you manage to become CEO of Esocap?
The story of EsoCap began in 2017 with a conversation between two bright minds at the Center for Drug Absorption and Transport at the University of Greifswald in Germany. Prof. Dr. Werner Weitschies, a visionary in drug development, had developed a completely new way to treat upper gastrointestinal (GI) disorders. He presented his idea for an innovative drug delivery system to Dr. Werner Tschollar, who has an incredible flair for promising technologies. The two teamed up to patent the technology and created a company focused on it. Soon after, the story began for me when I met Dr. Tschollar, now Chairman of the Board of EsoCap, at a conference. It quickly became clear that in my role as CEO of EsoCap, I could bring my experience from the large pharmaceutical industry to the entrepreneurial biotech environment.
What is the international reach of EsoCap? And in Austria?
EsoCap operates with a Basel-based management team with highly competent complementary profiles and partners around the world. The University of Greifswald is a major cooperation partner and we work with other key partners, all carefully selected for their expertise in technology development, industrial development, clinical development, regulatory issues, KOLs (Key Opinion Leaders), legal expertise and fundraising. The expertise of our partners is more important to us than their location. For example, our medical advisor and fundraising partners are based in Austria. Our agile structure allows us to be highly responsive in addressing the typical challenges we face. I like to draw parallels with music, for which Vienna offers a wealth of magical moments. As a CEO, just as in playing music you have to have a clear idea of where you want to go with the melodic line and anticipate the next phrases. Precision and quality of execution along with active listening and coordination of players are key and allow the music or message to be filled with passion to be appealing.
What is your vision for the future of EsoCap?
EsoCap's vision is to improve the lives of patients with esophageal diseases by developing a unique platform for topical drug delivery. Our innovative approach is currently gaining the attention of major pharmaceutical and biotech companies. What sets EsoCap apart and excites many medical professionals worldwide is its ability to deliver drugs locally in the esophagus and avoid side effects in patients. The promising potential of EsoCap's technology has attracted great interest from experts around the world.
Based on data from the ACESO Phase II study and other applications in Barrett's, esophageal cancer, and reflux, we are seeking to partner to leverage the potential of our platform. Our unique drug delivery technology will be valuable to biopharmaceutical companies already active in gastroenterology, immunology or oncology looking for new efficient and effective treatment options for patients suffering from esophageal diseases.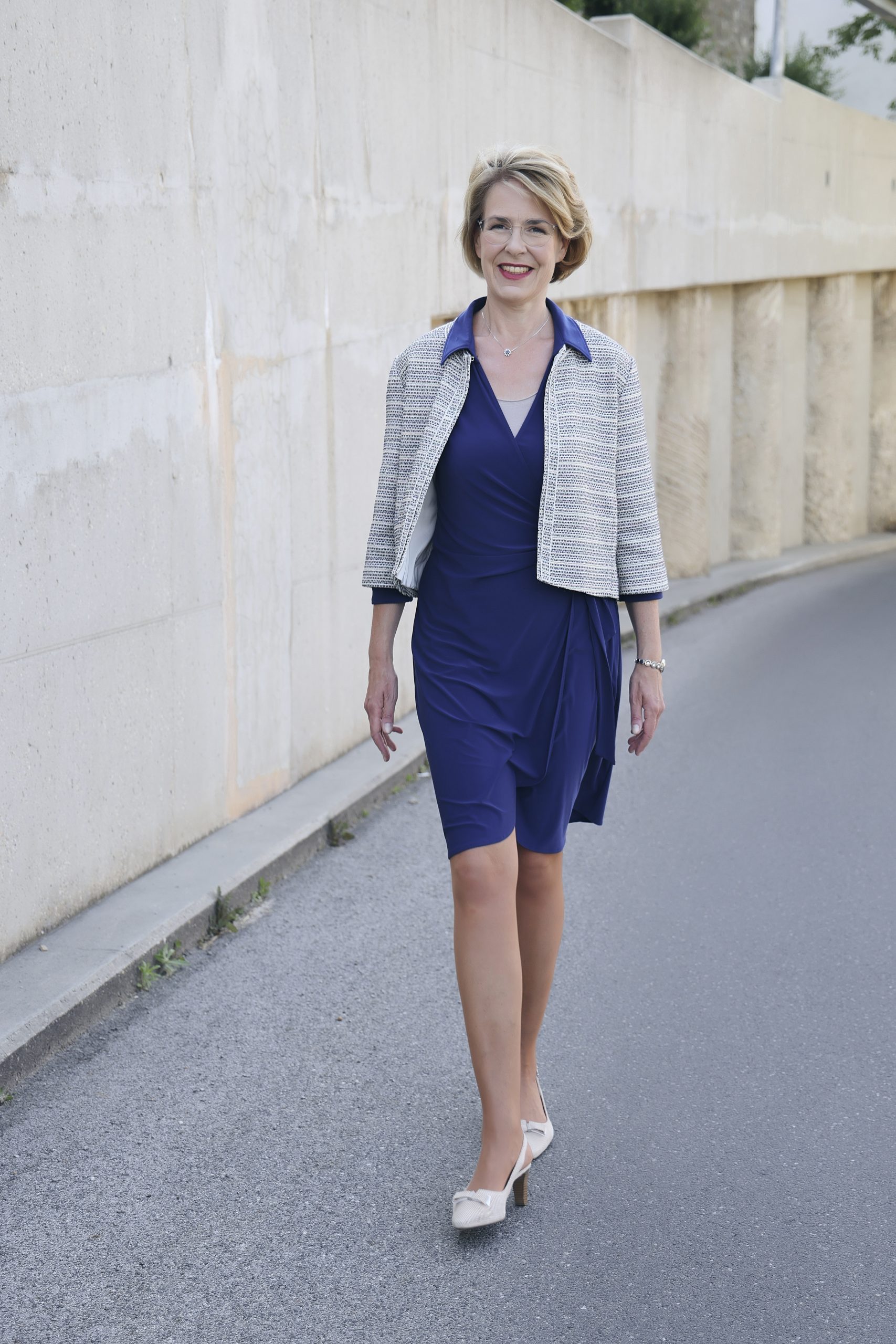 More about Isabelle Racamier: